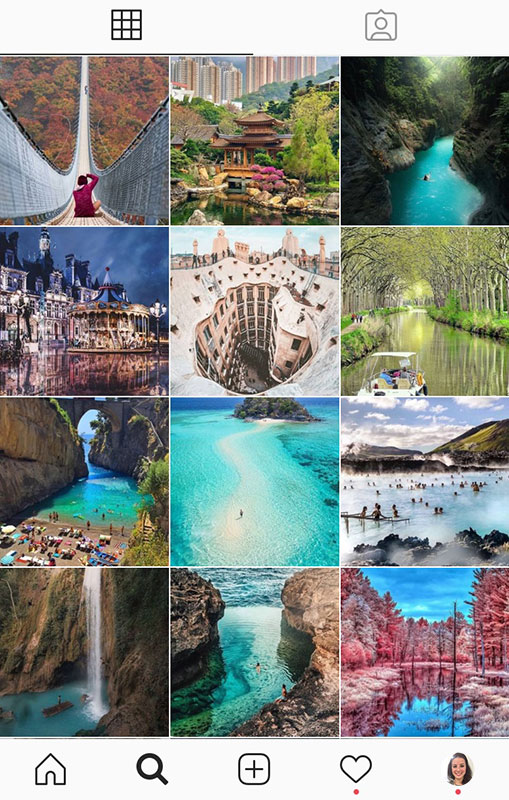 Get BETTER Engagement and Follow Back Ratio + MORE Click-Through on Your Instagram Accounts
If you're into Instagram marketing, you know that having a good looking profile is essential for getting results. Same goes for multiple child/slave profiles promoting a main page. Fad pages are staying behind, generating too little traffic and ultimately no conversions or new clients.
BENEFITS
If you use multiple Instagram accounts for promotion, you need to make sure they're looking the way it should – perfectly tailored for the niche they promote.
Our customization service will make the accounts look more GENUINE and get you the click-through you ought for!
WHAT YOU WILL GET?
As we know, social networks filters can bust accounts which are using the same or too similar data in their profiles, we will make all accounts UNIQUE in between, and at the same time efficiently preserving the niche representation along with the key marketing points. All the accounts will look great, staying perfectly safe.
– The profile picture, name, username, an bio will be specifically tailored to match your niche. We will upload your chosen number of photos on every account (number is selectable when ordering Instagram accounts). Profile data and pictures can be something you provide us, or if not, you just have to tell us your niche, then we will add what we think it fits best.
– If you're providing us with your bio text versions (one unique bio for every account), we will update them in the profiles, otherwise, we will add random phrases or quotes related to the niche (We don't add website links in bio, please see the FAQ at the bottom).
– When the picture set is too small in number (either provided by you, or if your niche lacks a big resource of public-available pictures), same pictures added to multiple accounts will have slightly altered resolutions and meta-data, otherwise, when the resource is big enough, accounts will be filled with totally unique pictures.
Tip: We are also providing SpinTax creation as a separate service, which you can use for multiple bio versions: we take your default call to action phrase, and we will create multiple versions of ACTIONABLE phrases for your account bio's – which will make users check out your offer / main page or contact you at an INCREASED rate, while keeping accounts unique and safe.
FAQ
For who this service is best suited?
Mainly for Instagram marketers who want to use multiple accounts to promote a service or product at a larger scale, or to grow more faster the popularity of another main Instagram. It can help any business or artist to get more sales / become more popular.
How can I order this service?
You can only add it as an add-on when purchasing Instagram accounts from our shop. We don't take other accounts due to privacy and login security reasons.
How long does it takes for customizing the accounts?
Usually it takes up to 24 hours for 30 accounts, however, during busier times, it make take up to 72 hours for delivering those.
Can I see some sample accounts customized by you?
Sure, here are a few accounts we've customized to represent random niches: @longtimetraveller @comingsoon
The accounts will look unique in between even for the same niche?
Yes, put simply, we use different versions of similar data. For bio's (if not provided by you) we use varied phrases while keeping them genuine-looking, for pictures we can use larger sets, or slightly-altered versions of a smaller set.
Can I provide a link to be added in the account bio?
No. Because a warm-up phase is recommended prior to add links to accounts, we can only add a @mention or #hashtags in the bio, and at a later stage you can add your own links.
Can you also add videos to the account feed?
No, at this time we can only add pictures.