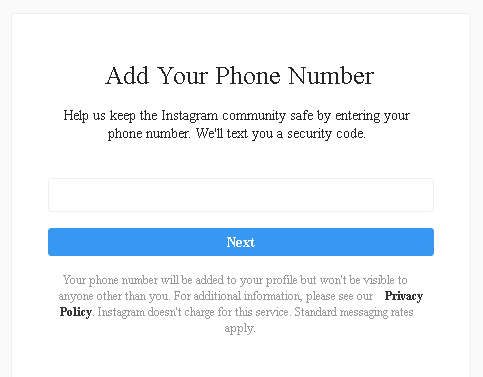 Here is a list of phone verifying solutions that works for almost any of the popular social media accounts, Including Instagram:
Phone verifies on proxies are less safe compared with verifying on a residential or home IP. Thus you need to be cautious when verifying accounts logged on proxies (especially if phone numbers are virtual, and if proxies are of a lower quality). Read the tips near the end of this post for better ways of doing it.
Phone number solutions
Solution 1 – Real sim numbers
The best and safest method to phone verify social accounts are real sim numbers, you could either buy them in your country or off Ebay, at rates between $0.2 – $1 / sim card. If the sim cards are from a foreign country, you should make sure the sim has area coverage in your country and it doesn't charge extra tax for receiving SMS's locally.
Advantages: Real numbers are considered to be the most trusted by social networks, also by being the single owner of the number it will ensure no further use for other accounts, which could put the accounts at risk.
Downsides: It can get expensive and time consuming.
Solution 2 – Paid SMS verify services
Using paid online SMS verify services like Getsmscode or Smspva, but try to avoid the cheapest priced numbers.
Advantages: You can easily verify accounts from a provided dashboard, or if you have plenty of accounts to verify, you can automate the process with the site API.
Downsides: Numbers might be reused at some point, or they can be flagged as spammy by social networks, thus, you might get a re-PV or even instant bans after PV! So please treat this method with caution when verifying accounts (verify only 1-2 accs at first, and wait for a while to see if the accounts are in good standing).
Solution 3 – Free SMS apps
Using free SMS apps like Textnow, Textplus, Nextplus.
Advantages: No costs.
Downsides: Valid numbers (working area codes) are hard to find so it will take some time to successfully PV accounts; Because these are virtual numbers, sometimes IG can see them as suspicious.
If you're going to phone verify on a home or mobile IP, and in the same time you're having accounts loaded inside an automation bot and using proxies, make sure that during the verifies the bot is stopped.
Various ways to login and complete the phone verify step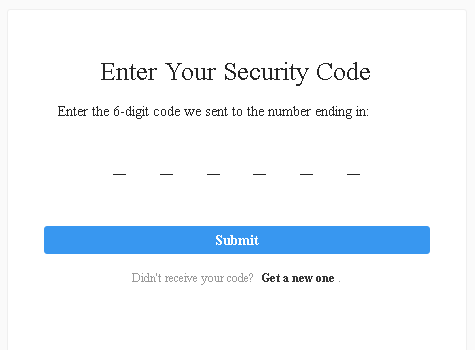 Directly from the automation software, where this is possible. Software like Instadub, Jarvee or Gram Multitool allows PV directly from the software.
Desktop browser (can sometimes trigger login loop). If the respective social network allows web browser login, you can proceed with PV by logging with usual desktop browsers like Firefox, Chrome, Opera, Safari, etc.
Android emulator installed on PC (can bypass an eventual login loop). Software like Bluestacks allows running Android OS on a PC. Then, inside the emulated Android OS, you can install and then login on the mobile app to complete phone verify.
Real mobile phone or tablet. By using a mobile device you can install the official mobile app and proceed with login and phone verify.
Before login, make sure you follow these safety steps from this post , at the corresponding sections: "Login from a desktop browser like Opera, Firefox, Chrome, etc" ; "Login from an Android phone or emulator in the Instagram app" and "Login from MassPlanner/Jarvee".
Note: Instagram only allows one phone verification per one IP/proxy in a given time-span. So you should avoid phone verifying two or more accounts on the same IP in the same day. You can try after 2-3 days or more, but the safest route is to use one number per account.
Why it is better to use a residential or mobile IP when phone verifying
Phone verifies on proxies can sometimes harm the accounts. Issues will increase if the numbers are virtual or if the proxies you're using are flagged. Thus to avoid any blocks or issues, you can use the following solution: Login and PV the account on a residential or mobile IP, you can do this easily if you have a dynamic home IP that you can change by disconnecting your router connection.
You can also use a 3g/4g mobile Internet connection by giving WiFi hotspot to a laptop, or by using the data connection directly inside a phone or tablet. (You can change the IP by turning the data connection on and off).
If you lack the above resources, there are trusted residential proxy providers out there that you can use to manage multiple social media accounts.
Steps on how to login/verify accounts using a home/mobile IP and the IG app
First,  stop the bot where the accounts are running on proxies, if that is the case;
Change home router IP or mobile 3g/4g IP (check if your IP has really changed by navigating to checkip.org);
Login from an Android phone or tablet, or from the Bluestacks emulator on PC, by installing and using the latest IG app;
Phone verify the account preferably using a real sim card (else, use online virtual numbers, but avoid the cheapest priced ones);
Change the android ID by using the 'device ID changer' app, continue from step 2 to verify another account.
An important step after PV!
When you finish verifying, let the accounts rest (total pause) for minimum 24 hours and then you can run the bot / add the accounts on their assigned proxies again (if applicable).
Preferably, after any verifies, and after the resting time, you should run the actions on the lowest settings for at least 1 or 2 days.
More details on the login loop issue and solutions here: Login Loop Issue