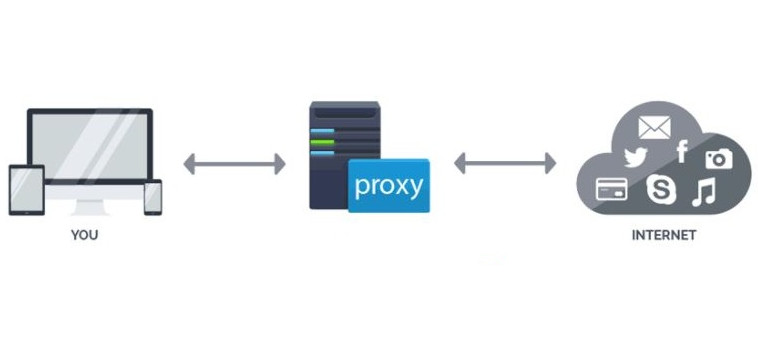 So you got the the point when you need proxies, sometimes a few, or maybe hundreds of them. You can easily get confused about the different type of proxies out there, however, each type fits better for one project over another.
Terms like semi-dedicated, back-connect, elite, data-center and residential are usual in the proxy world. Here you'll learn what's the difference among them, and what type of proxy to choose based on your usage. Also, this page will be constantly updated with some of the best providers in the market.
So let's begin listing proxy providers in various classes of offerings, and highlighting their strengths/drawbacks and use cases.
Best Residential Rotating Proxies (perfect for social networks)
Characteristics: Also called back-connect proxies in different offerings, these are basically a huge pool of IP's that your computer will randomly change to. You will get one IP/port that you connect to, but at the other end, the IP keeps rotating. The external IP usually changes automatically at every 5-10 minutes, but some providers offers the option to choose your IP change time, or, an option to change the IP with every network request you do.
If you want to stay under the radar while managing social media accounts, while scraping various websites or while submitting data to Web 2.0 sites, then residential proxies are the best choice. The IP source of these proxies is broadband or mobile which are having the highest trust on the web – they are regarded as IP's used by genuine users.
Can be used for:
Social media account management and creation – this is what these proxies excel at
Good results for web scraping, although the slow speed might cause issues at times
SEO tools that use light bandwidth
Accessing various blocked sites and services
Strengths:
The main advantage of residential proxies is that you're not limited to 5, 10 or 100 static IP's like dedicated proxies are, you'll simply make the request through thousands of available proxies that are in the central pool, and, you'll barely hit any rate limiting from various sites that can impose IP limits;
Another great advantage is they're detected as home/mobile IP's – this increases their trust factor on various social media sites. (Instagram, YouTube, Facebook, Twitter, Reddit, LinkedIn and more).
Drawbacks:
Slower speeds (you may come across slower IP's at times)
You can't control what IP address you will use
The price for accessing a big pool and the traffic usage price can get high
Best Semi-dedicated Proxies (best for light scraping)
Characteristics: Data-center proxies (Server IP's) which are usually shared between maximum 3 users, these proxies are good to get you started with almost any project.
Can be used for:
Medium web scraping projects
Decent for social account management (but not very recommended for account creation)
Accessing various blocked sites and services
Strengths: 
The best cost-value for a private proxy
Decent speed
Drawbacks: 
Shared between 3 users (this can cause IP flagging)
Data-center IP's (not so liked by social media sites, but can pass along sometimes)
Best Dedicated Proxies (best for intensive scraping, ad accounts, payment processors)
Characteristics: Data-center proxies (Server IP's) which are only used by one user at a time. They are very reliable for many projects if used properly.
Can be used for:
Intensive web scraping projects
Decent for social media account management and creation
Managing advertising accounts like Adwords and Bing ads
Managing payment processing accounts like Paypal and Payoneer
Accessing various blocked sites and services
Strengths:
You are the only owner of the IP
You have all the proxy speed/bandwidth for yourself
Drawbacks:
They can get expensive to renew each month if you don't get enough profit out of your projects
Data-center IP's (not so liked by social media sites, but can pass along sometimes)
Best High Anonymity (Elite) Proxies (best at hiding all your tracks)
Characteristics: High anonymous proxies (sometimes called elite proxies) removes as much identifying data as possible so that the web server you access receives no piece of information about who you truly are. The opposite are the transparent proxies, which forward all user data (meta headers that could lead to the identifying of the user) along with the connections.
Can be used for:
Black-Hat practices in general, where the user needs to stay (almost) anonymous
Strengths:
Drawbacks:
You'll get slower browsing speeds with these types of proxies because the added hops
PLEASE NOTE! Usually, anonymous proxies are useful for a somehow minimal level of security, keep in mind that one single proxy is not going to do much when it comes to hiding your identity, if you're doing serious things anyone really wants to monitor. It may keep you safe for reaching into your friends systems, but will be of no good in face of NSA or FBI.

If you want to go deeper into it, you better setup multiple levels of protection, like using TOR browser in combination with a no-log-policy VPN underneath a high-anonymity proxy, or other more complex setups that you can think of.