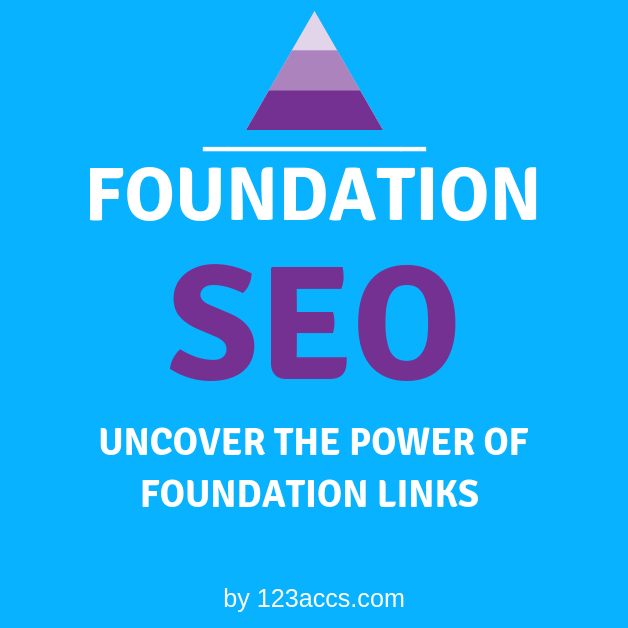 You can lack on any other SEO tactic, but not Foundation SEO
A robust and safe link building strategy is vital for reaching SEO success, but the most overlooked part of it is choosing the right foundation SEO package. There are many different approaches to SEO, some of them are more powerful than others, some are easy to apply while others require many resources and high cash flow, some can skyrocket your positions in the searches while some may tank your website into obscurity.
If you're unsure about what are the best things you can do for your site success, then keep reading, and I will try to shed some light.
The main SEO tactics
As you may already know, SEO implies various tactics. The list below is ordered by priority, and you should always follow it from point 1 to 5, never backward as it can do more harm than good.
Technical SEO (Onsite) – Website optimization and restructuring
Foundation SEO – Obtaining a broad diversity of backlinks
Engagement SEO – High quality content development which naturally attract links
Outreach SEO (Offsite) – Link acquisition by manual outreaching
PBN SEO (Private Blog Network) – Artificially getting homepage links from authority sites
SEO mistakes to avoid
Never use any link submission software to promote your website. There are various offers in the market for such software, and being presented in shiny covers with lots of promising statements they almost seem the perfect solution. Same goes for various link submission services mostly offered by individuals on various freelancing websites. All these are subject to low-quality spam which will do a ton of damage to your site.
Automation submission of links, which mostly consists of link sources spammed to death, are short-lived, and while sometimes bring quick results, these are unpredictable and short-lasting. More than this, your website will be penalized and thrown out of the search engine results for months or years to come. I guess this is not your intent.
Never try to acquire or buy powerful/authority links for a newly built website. This includes links from outreaching campaigns or PBN's. You may ask why. This is because pointing powerful links to a new site triggers the so-called anti-spam algorithm which can interpret this signal as a way to manipulate search results. Although this is self-explanatory, your site may get penalized and lose rankings or even indexing.
The proper approach is to first build foundation links to your site. These links will prepare the ground for the more powerful links to come. Foundation links are what most of the websites will naturally gain since they get online and it consists of links with various anchors from diverse sources around the Internet. Search engines like Google consider this to be the natural pattern.
Reliable SEO practices
The first thing you need to take proper care of is the technical laying of your site, named Technical SEO: the template, URL structure, pages, menus, content, usability, internal link structure, and site speed. Technical-wise there are even more things that can be optimized, but the ones listed above are the most important ones.
After you're confident that you did all your best to technically optimize your website, its time to proceed with foundation SEO.
The Foundation SEO Package and why it is crucial for your website
Excepting technical SEO which is a must, you can be lacking on any of the other SEO tactics listed above, but NOT foundation SEO. Lack of links diversity which a foundation SEO package is about will never uncover the full potential of your website rankings, and in most cases, it can even get your website penalized by search engines as an interpretation of unnatural linking pattern.
How to get foundation links?
You can get these links by manually submitting your site (also articles, images, presentations, videos, and other media about your site) to as many varied sources as you can, and mostly by using general link anchors. I'm giving some examples below:
Popular social media sites like Instagram, Twitter, Facebook, Google+, Pinterest
Image sharing sites like Flickr, 500px, ImageShack
Audio sharing sites like SoundCloud, Last.fm, Bandcamp
Document sharing sites like Slideshare, Scribd, Dropbox
Video sites like YouTube, Vimeo, Dailymotion
Top blog aggregators like Reddit, Inbound.org, HackerNews, StumbleUpon, Pineapple.io
Press release sites like PR Newswire, PRWeb, Newswire
Educational and Government sites – a little tricky to get into
Use anchor diversity
An essential step of this technique is you need to use lost of general anchors for your links, and only about 20% of your topic keyword. See anchor examples below:
domain.com, http://domain.com, www.domain.com, visit site, here, go to site, click for more, more info, website, this site, etc.
The idea is to simulate natural spreading of anchors as if they were placed by different individuals in various, non-promotional ways.
Don't hurry while building links
A key point to remember is you need to gradually build the links across one or more weeks. Submitting too many links in a short time-span may harm rankings.
Need a BOOST in rankings while staying on the safe side?
Choose our quality, manually made, Foundation SEO Package ->> https://123accs.com/product/foundation-links-seo-package/