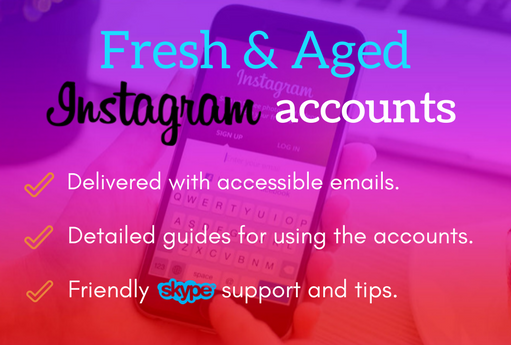 Account packs (5, 10 etc.) are created so that there's a minimum payment order. Add as many packs as you wish in your shopping cart.
IG Non-PVA 5-6 months old: $0.85/account (Out of stock)
IG Non-PVA 8-9 months old: $1/account (minimum 5 accs) 
IG PVA (Phone Verified) 14 months old: $1.65/acc (minimum 5 accs) 
For the non-PVA accounts you need a phone verify solution. For the PVA accounts there is no re-PV service offered, thus the PV is one-time. Also, re-PV could be triggered at any time later due to one or a combo of the following: flagged account data (bio/link/pics), flagged proxy, or too many actions (whatever IG believes to be suspicious activity).