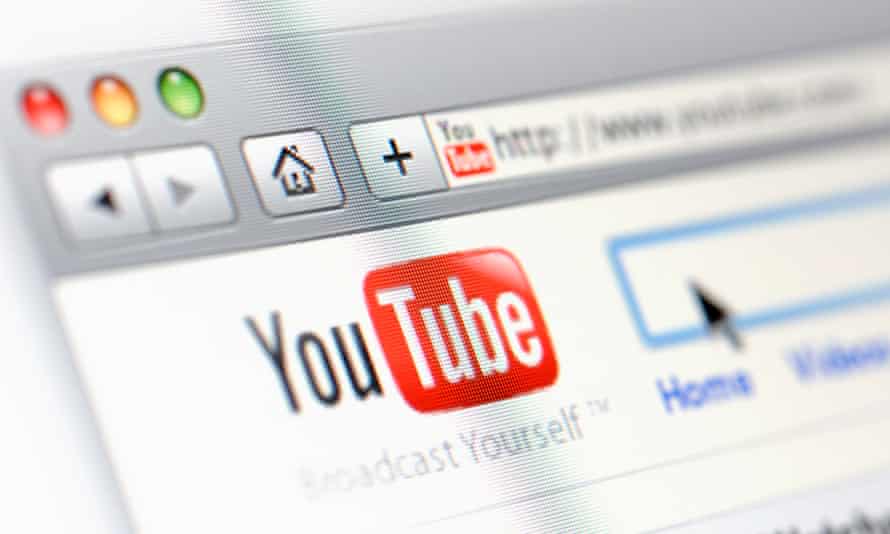 It can be a challenge to make money on YouTube as a beginner, but it is not impossible. If you are reading this article, then I am sure you have been told by many sources that you can make money on YouTube with the right amount of work, skill and dedication. So let's find out in this article if this holds true.
There is a lot of untapped potential on YouTube and I'd highly recommend looking into it if you're interested in making money online but don't know where to start.
I'd say there are a few ways you can do it depending on what you want from the platform and what will work best for you.
However, keep in mind that, I'd recommend doing it as a side-hustle alongside your primary work. That way, if you don't make money in the first few months, you won't feel discouraged when sales / ad income doesn't show up.
I've been part of the YouTube Partner Program since 2014 and have accumulated over 1 million subscribers and 150 million video views.
I've made money in many ways: display ads, selling products (my own and affiliate marketing), sponsorships and now most recently through creating courses. I've now helped mentor many others in creating their own courses.
Some of those folks have been able to quit their job and live full-time on passive income.
All that being said, here are four of the most popular ways to make money on YouTube as a beginner:
1. Sell your own products
If you are a creative person, especially an artist, you can create videos of yourself making art and upload them to sell your creations directly to your audience.
This is the easiest way to make money from YouTube but it's not for everyone. If you are an artist who likes making content and uploading it to YouTube then by all means go ahead and start doing that! Just be careful you're not throwing a ton of work at something that isn't going to produce any results.
This is what I did when I first started out. I would make videos of myself painting and uploading them to YouTube, and people loved it! It resulted in a lot of sales as well.
Create videos of yourself creating art/music/other handmade crafts and sell your creations directly from the video description (which is usually easier than trying to set up an ecommerce store from scratch).
You obviously need some kind of artistic talent or be able to do something that looks interesting while being recorded but beyond that, the rest is business.
Many people start a Shopify or Etsy store out of this desire to sell things on their channel and then try to build their channel organically by creating content around the products they are selling. You can also make a mix of the both worlds.
Additionally, if you do have a creative talent, but don't want to create videos of yourself doing it (maybe it's easier to record yourself playing guitar than painting) you can also just sell other people's art. People make entire businesses out of reselling things like this, both physical products and digital ones (e-books).
I think it's important for new creators to realize from the start that there is a ton of work involved with building this kind of business.
2. Educating / Tutorials
If you have knowledge to share, teach! You can create videos on a specific topic and upload them to your YouTube channel for people to watch. Your audience will be other beginners looking to build skills and advance their careers.
While it can be very time consuming, and most people are limited on their time, it's a great way to make passive income.
Your goal is to write a series of videos that will teach the viewers some knowledge (like how to install ssd in your computer) or how to do something (you can make money by showing people how to craft an item). Just make sure that the niche is something people want to learn about.
If you have skills in physical activities, like cooking or gardening, you can make money by doing demonstrations and showing people what to do. This is a great way to start making videos without spending too much time on it.
There are mainly two types of tutorials that people watch on YouTube: step-by-step and conceptual.
Step-by-step tutorials are great for getting someone situated and confident in a particular skill or knowledge area: think how to play guitar, how to program in Visual Basic, how to make a logo in Adobe Illustrator.
Conceptual tutorials are exactly that: they help people by giving them an insight into problems, explaining things that people never really understood before and providing the knowledge necessary to build on one's own ability. An example would be explaining how to get started with affiliate marketing or creating courses.
Another way is to interview guests that have achieved or attained some success in your field (passive income, affiliate marketing, etc.). Ask them how they did it and also what their daily habits are along with tips on how to replicate their success.
For inspiration, try to find other channels in your niche and repurpose what they already have onto yours (and continue adding value with quality content).
3. Presenting / entertaining
Have you ever watched those "top 10" or "top 5" videos on YouTube? Usually it's someone presenting their finding or thoughts in front of the camera.
One of the easiest way to make money from YouTube is by just being on the platform and talking about what's new in the world of consumer technology or internet culture. Don't feel you need to restrict yourself to only things about your own life or products.
Some of the biggest channels are about other people or new trends and events on the platform. Even if your goal is simply to make money from YouTube, you should still consider doing this because it can be important to building an audience and making sales.
Product reviews is one of the most popular ways to make money on YouTube and involves you showing or talking about a product, how to use it or its features. You may even be paid by a company to review their product.
If you want to create family friendly content, you'll have to come up with something original or fun that will interest parents and children alike. As long as your content is helpful and relevant, people will watch and get back for more.
If you're going to do this for the long term, you may want to invest in some sort of quality footage gear and editing software. If you do a lot of this, it can easily become more than a hobby and start to turn into something that pays you very well.
4. Sell other people's products (affiliate marketing)
You can sell other people's products and take a commission on each sale you make. You can use sites like JVzoo, Clickbank, and Commission Junction to find products you can sell. You can also partner directly: when you find a product that you want to review, contact the company using the information from the site and ask if you may review/tutorial/review their product in exchange for a commission on each sale.
Affiliate marketing is one of the most popular ways to make money on YouTube as a beginner because you find something you're interested in and then promote it. There are many different ways to do this, from simple text links in video descriptions to embedded video review etc. It's up to you how in-depth you want to go.
This is a great way to make passive income when you start out because you won't have a lot of time to create your own products or courses. You'll be able to make money right away (considering you're already having an audience) and see results as soon as someone buys the product.
I hope this post helped you begin your journey towards making money from YouTube! If you enjoyed it, feel free to share it with your friends.
Marketing on YouTube sometimes require multiple accounts
If you want to build multiple niche channels or want to scale more,  you will likely need more than just one account. This is where we can help:
We offer manually created YouTube accounts at affordable price – just perfect for your YouTube marketing project. The accounts comes with safety usage tips and we offer customer support via Email, Skype and our Discord server.