Description
6 Months+ AGED Instagram accounts, phone verified (one-time verify), ORIGINAL email.
These accounts are ready to promote your niche/business with balanced power. Age does plays a big role for Instagram, and placing aged accounts to work in promoting your niche/business can get you great results in both short- and long-term!
Recommended for: Long-term usage and for main pages using whitehat niches. The original email can be useful in case of an IG appeal, or for email verification for suspicious activity.
The accounts come with accessible Mail.ru or Tutanota.com emails. Original email at creation.
Phone verified with virtual phone numbers. The PV is one-time, but we offer guidance on how you can PV accounts by yourself if needed.
Wondering how is best to use the accounts? No worries, we provide useful guides and tips to help you get started!
If you get stuck with anything related to our products, our Skype support will NOT leave you in the dark.
We care about quality over quantity, so that's why every account is born with advanced creation techniques to ensure reliability and long-standing.
Example account: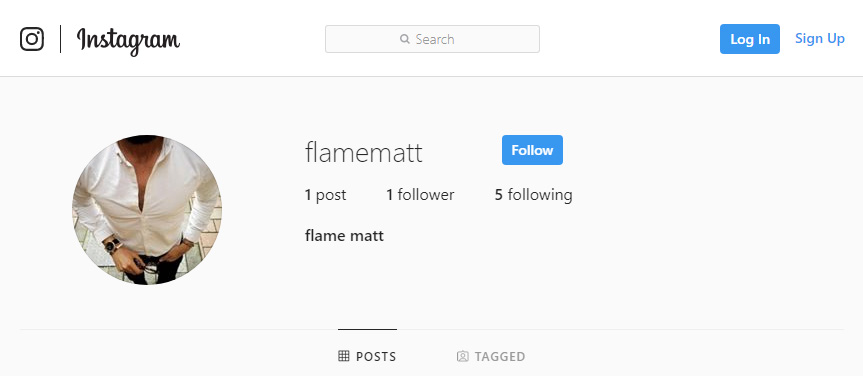 Product FAQ:
What country the accounts are made from?
The accounts are created on residential IP's from eastern Europe. Location country may include: Ukraine, Bulgaria, Croatia, Poland, etc. The accounts can login fine on IP's from other locations, so this will not represent any issue. (The account creation country cannot be chosen, and it will be random during delivery).
Does the accounts include IP's / proxies?
They don't. We only provide the accounts and safety guides on best ways of using them (plus our friendly support via Skype and Discord). If you're in need of multiple IP's, there are trusted proxy providers out there that you can choose from.
Can I login using a proxy or IP from a different country?
Yes you can. Country of login is not of much importance, as long as the proxy or IP used to login is not already flagged by Instagram for spam or suspicious activity. An email verify screen might appear at the first login, which is normal, and an easy step to complete since you will also have access to the account email.
Will the accounts ask for phone verify even if they were previously verified?
They might. Instagram can ask for a phone verify at any point in time, even if one account was already phone verified. The phone verify screen can be triggered by factors like: IP/Proxy used to login, device fingerprint, data added to the accounts (pictures, links, keywords, phrases) and actions made with the accounts.
When this happens, you will be able to verify the account with another number of your choice. We don't offer a phone verify service, so you will need to use a real sim number, or use a virtual SMS verify service. See this guide on how to safely phone verify any social media account.
Can the accounts be used with social media automation bots?
They can, but by using automation you'll basically broke Instagram terms of service, and this can affect accounts in various ways. We strongly recommend using our accounts in real devices (phone, tablet, desktop browser), and, when running multiple accounts use residential mobile proxies for long-term safety.
Need more info?
Looking for more information about our Instagram accounts or delivery? Please see our FAQ page for important answered questions. Or you can send us an email, or add our Skype: office123accs